In a single decade between 1979 and 1989, half of all Africa's elephants were lost to the ivory trade…1
Yeah, you read that right. In just ten years, half the elephants were 'lost' to the ivory trade. And by 'lost' we mean they were killed for their tusks.
It hasn't gotten much better since then. According to SaveTheElephants.org:
Recent research by STE revealed that an estimated 100,000 elephants were killed for their ivory in Africa between 2010 and 2012.
What makes elephant tusks so valuable? Why do people even want ivory? The ancient demand for ivory endures for several reasons, even though these days it has little intrinsic value (it's much less durable than plastic).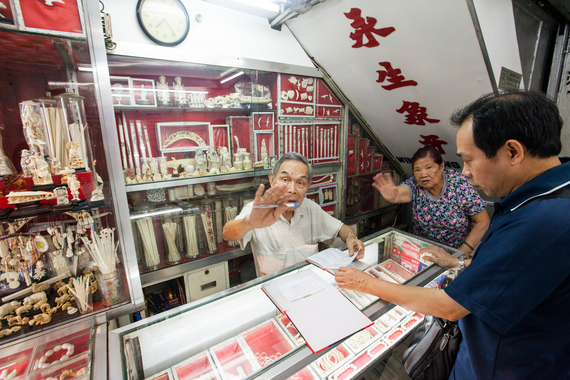 People from certain cultures believe ivory to be a symbol of wealth, a long-term investment or even a mystical substance with supernatural powers…
…all terrible reasons to wipe an entire animal species from the face of the earth.
Why We Care (and Why You Should Too)
Lots of animals are mistreated by people, and humans are harming the earth and its inhabitants in more ways than we can count.
So why do we care about elephants, specifically?
Here are five pretty compelling reasons to love elephants:
#1: Elephants are gigantic, powerful beasts.
The African elephant is the largest land animal on the planet.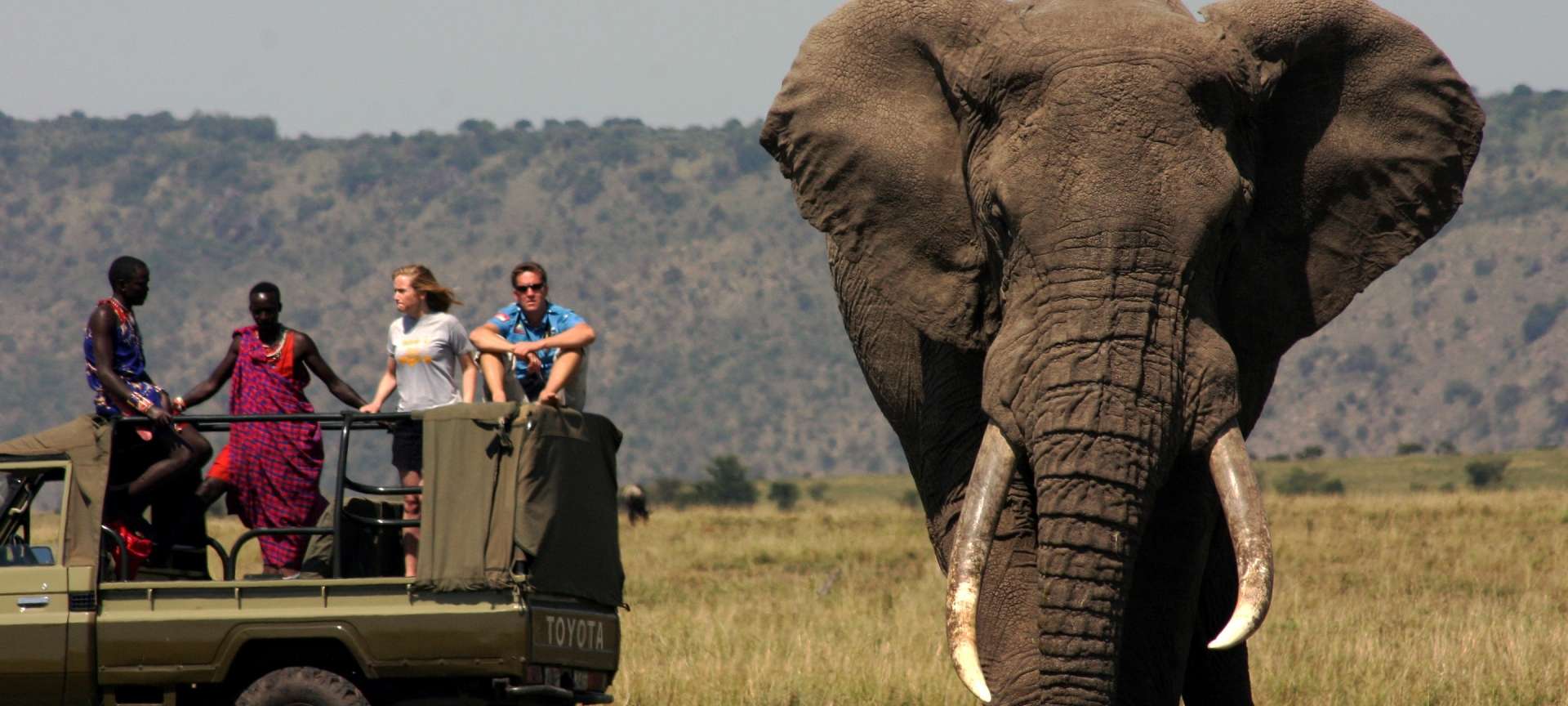 The largest one we know about was over 24,000 pounds and 12 feet tall.
#2: Elephants are highly emotional, like humans.
Like us, elephants experience a wide range of emotions.
They play, laugh, hug each other and even mourn their dead.
#3: Elephants have incredible hearing.
Not only do elephants have incredibly powerful ears, but they can use their feet to detect subsonic rumblings from other elephants in the area.
As far as we're concerned, that's basically a superpower.
#4: Elephants remember everything.
Elephants can remember each other (and people), even if they've only met once, many years ago.
They also remember old watering holes that they visited in the past.
When traveling as a group, elephants can keep track of up to 30 of their companions – way more than most people could manage.
#5: Elephants are self-aware.
Like humans, apes and dolphins, elephants recognize their reflections in a mirror.
This means that they have self-awareness, a trait linked to empathy and altruism.
What We're Doing To Help
We're not animal experts or scientists or conservationists. We're just hip hop producers, and we don't really know how to help save the elephants.
But we want to help, which is why we donate our profits from Elephant Tracks to people who are much smarter and more dedicated than us.
Our organization of choice is Save the Elephants, founded by none other than Ian Douglas-Hamilton, the grandfather of elephant conservationism.
How You Can Help
If you're on board with our mission and want to help out, you can do so in three ways:
Donate money (coming soon)
Donate beats (email us)
Buy an exclusive beat (email us)
If you can't do any of these things right now, no worries. Just help us spread the word about Elephant Tracks by sharing this site with your friends.
To thank you in advance for your help, here's a picture of a baby elephant playing with a giant soccer ball: